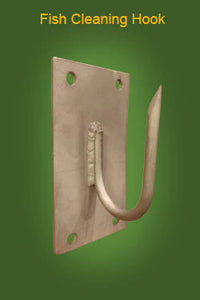 If your tired of using a nail or make shift device to clean fish try our Fish Cleaning Hook. The hook is manufactured of stainless steel and capable of being mounted just about anywhere.
Give it a try today!
Product Benefits:
Made of stainless steel
Durable and will last for a long time
Very sharp
We take great pride in our products and only want to manufacture the best.