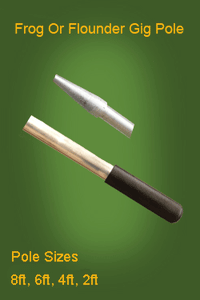 If your looking for a quality Gig Pole you have come to the right place. Our Gig Poles are constructed of Aluminum which makes them light weight, durable, and strong.
This product comes with a threaded aluminum adapter that will be welded to the pole.  Allowing you to mount any Hybrid style gig you have with a 5/16 thread if you don't have a gig you can order one from us.

Manufactured by frog and flounder giggers for you!